St. Thomas Religious Education Classes
Religious Education is now finished for 2020-2021 season. Thank you to all the students and teachers who made our program so successful. Our Religious Education Program is for Grades 1 thru 8th. Registration for the new year will be in August 2021. Also, we have special programs for children & adults who would like to become Catholic or complete their sacraments.
Information on fees, times, location and safety information will be available. Thank you for your understanding.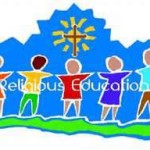 Welcome! We look forward to meeting you and your child/children this coming 2021-22 school year.
Religious Education Coordinator:  Deb Widman
Religious Education Asst. Coordinator:  Mary Pizza
St. Thomas Parish Office
office@stabrig.org
609-266-2123, ext. 3