Updates from St. Thomas the Apostle
As we have resumed in person activities, please check back regularly for continued updates…..Want to be on our stay in touch email list? Send us an email with your first and last name and family email address to office@stabrig.org and request to be put on our email list. Thank you!

Public weekend Masses has resumed. Please be advised that we are limited to only 30% capacity. MASS SCHEDULE Saturday: 4:00pm Sunday:  8:00, 9:30, 11:00am. We are adhering to CDC and Diocesan guidelines. We want everyone to be safe! Face coverings must be worn at all times while on the church premises, (parking lot and church interior included). We are following social distance protocols and hand sanitizer will be available at each entrance and exit. Also, very important, please take note that upon arrival, you WILL BE SEATED by an usher and the number of attendees will be significantly decreased. Anyone who is in a questionable or compromised state of health or is reluctant to mingle with large groups of people is dispensed from attending Mass at the church, but is encouraged to watch the live-stream at home. There will be changes to our procedures and building necessitated by the virus, so please check the local newspaper (Brigantine Times) and our website regularly for our latest news.
Please join the St. Thomas the Apostle Church virtually to celebrate the Streaming Mass on Sundays at 9:30AM.  Please join the streaming Mass by going to Facebook:  https://www.facebook.com/deaconlen or St Thomas the Apostle Corona virus Public Mass
Missed the LIVE streaming Mass? Watch our Live Stream Mass which is posted weekly on our parish YouTube Channel.
Act of Spiritual Communion – My Jesus, I believe that You are present…. click here for full prayer
---
Check out all of our past LIVE STREAMING videos at our new YouTube Channel:  St. Thomas the Apostle Church of Brigantine, NJ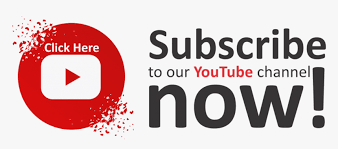 St. Thomas the Apostle Church would like to reach 1000 subscribers to be able to stream live to the channel.  Please go HERE to subscribe to our YouTube channel and share the good news with your friends and neighbors. Please check our Parish Website frequently for updates.  During these uncertain times, we can continue to stay connected to our faith through the many technologies available to us. Many of our Brigantine residents may not have access to Facebook but may have a smart TV with internet access which would allow you to watch Mass on YouTube though the TV.
YouTube Channel:  St. Thomas the Apostle Church of Brigantine, NJ
Follow these simple steps to Subscribe to our Parish YouTube channel
Open the YouTube app or go to m.youtube.com.
Sign in to YouTube.
If you're on the Home tab: Below the video whose channel you want to subscribe to, tap the channel icon. Tap Subscribe.
If you're watching a video whose channel you want to subscribe to: Below the video, tap Subscribe
---
https://www.camdendiocese.org/category/c570-front-page-news-list/
All Masses and services will be broadcast via the following Diocese of Camden channels:
---
Assumption Regional Catholic School is accepting applications for students in PreK3, PreK4 and Kindergarten – 8th grade. Did you know that ARCS is offering new families who transfer their student(s) to the school in grades 1-7 a transfer grant of $1,500 per student for the first year and $750 per student the second year?  To learn more about this great opportunity or to schedule a tour of ARCS contact (609) 652-7134 or email: cflammer@arcsgalloway.org