Updates from St. Thomas the Apostle
Please check back regularly for continued updates on how COVID19 impacts our Parish and how to stay involved with our faith remotely…..
May 23 Updated letter from Father Ed Maher….Dear Parishioners, I frequently run into people and they tell me they really miss church. They ask "when are we going to reopen fully"? Governor Murphy has the State of Emergency up until at least June 6th. We are hoping it will be shortly after that, but we don't know….CONTINUE READING HERE:  Letter from the Pastor May 23, 2020.
Please join the St. Thomas the Apostle Church virtually to celebrate the Most Holy Trinity Mass on Sunday, June 7th at 9:30AM.  Please join the streaming Mass by going to Facebook:  https://www.facebook.com/deaconlen or St Thomas the Apostle Corona virus Public Mass
Missed the LIVE streaming Mass? Watch our Live Stream Mass which is posted weekly on our parish YouTube Channel.
Act of Spiritual Communion – My Jesus, I believe that You are present…. click here for full prayer
Reminder about Gatherings – Pastors are reminded that it is not within their discretion to invite parishioners to join them for live-streamed prayers, processions, Stations of the Cross, or Masses.  Given Governor Murphy's executive order – only the resident clergy and one technician may be present for any live-streamed event or parish celebration of Mass or other service. Please be reminded that the church will be locked during all streaming events.
---
Check out all of our past LIVE STREAMING videos at our new YouTube Channel:  St. Thomas the Apostle Church of Brigantine, NJ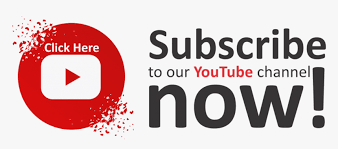 4-26-2020 With a message of hope on the Third Sunday of Easter, Father Ed Maher launches a new parish YouTube Channel to bring Mass to the Masses virtually. The new channel will have all the live streamed Masses uploaded for parishioners to view. St. Thomas the Apostle Church would like to reach 1000 subscribers to be able to stream live to the channel.  Please go HERE to subscribe to our YouTube channel and share the good news with your friends and neighbors. Please check our Parish Website frequently for updates.  During these uncertain times, we can continue to stay connected to our faith through the many technologies available to us. Many of our Brigantine residents may not have access to Facebook but may have a smart TV with internet access which would allow you to watch Mass on YouTube though the TV.
YouTube Channel:  St. Thomas the Apostle Church of Brigantine, NJ
Follow these simple steps to Subscribe to our Parish YouTube channel
Open the YouTube app or go to m.youtube.com.
Sign in to YouTube.
If you're on the Home tab: Below the video whose channel you want to subscribe to, tap the channel icon. Tap Subscribe.
If you're watching a video whose channel you want to subscribe to: Below the video, tap Subscribe
---
https://www.camdendiocese.org/category/c570-front-page-news-list/
All Masses and services will be broadcast via the following Diocese of Camden channels:
---
Assumption Regional Catholic School is accepting applications for students in PreK3, PreK4 and Kindergarten – 8th grade. Did you know that ARCS is offering new families who transfer their student(s) to the school in grades 1-7 a transfer grant of $1,500 per student for the first year and $750 per student the second year?  To learn more about this great opportunity or to schedule a tour of ARCS contact (609) 652-7134 or email: cflammer@arcsgalloway.org