Updates from St. Thomas the Apostle
As we have resumed in person activities, please check back regularly for continued updates…..Want to be on our stay in touch email list? Send us an email with your first and last name and family email address to office@stabrig.org and request to be put on our email list. Thank you!
Act of Spiritual Communion – My Jesus, I believe that You are present…. click here for full prayer
---
Check out all of our past LIVE STREAMING videos at our new YouTube Channel:  St. Thomas the Apostle Church of Brigantine, NJ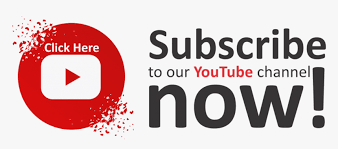 St. Thomas the Apostle Church would like to reach 1000 subscribers to be able to stream live to the channel.  Please go HERE to subscribe to our YouTube channel and share the good news with your friends and neighbors. Please check our Parish Website frequently for updates.  During these uncertain times, we can continue to stay connected to our faith through the many technologies available to us. Many of our Brigantine residents may not have access to Facebook but may have a smart TV with internet access which would allow you to watch Mass on YouTube though the TV.
YouTube Channel:  St. Thomas the Apostle Church of Brigantine, NJ
Follow these simple steps to Subscribe to our Parish YouTube channel
Open the YouTube app or go to m.youtube.com.
Sign in to YouTube.
If you're on the Home tab: Below the video whose channel you want to subscribe to, tap the channel icon. Tap Subscribe.
If you're watching a video whose channel you want to subscribe to: Below the video, tap Subscribe
---
https://www.camdendiocese.org/category/c570-front-page-news-list/
All Masses and services will be broadcast via the following Diocese of Camden channels: