Homebound Ministry
Volunteers help make our Homebound aware of services available locally and
within the state. We also setup routine visits with our Priest, Eucharistic
Ministers, and volunteers to help them not feel so isolated.
Ministry Leader: Eileen Robbins (610) 721.7438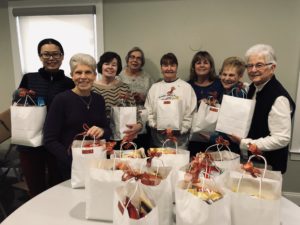 HOME BOUND GIFT BAGS…This Christmas Season, St. Thomas Volunteers packed and distributed 100+ gift bags to our home bound residents.  Thank you for all your hard work and generosity.