---
---
St. Thomas Parish 
Chicken B.B.Q. 
2016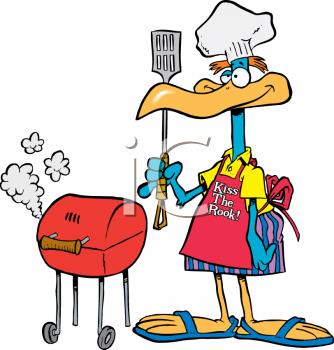 Free Admission! Fun for the whole family!
When: Sunday, July 24th
Where: St. Thomas Parking Lot and St. Phillip's Hall (Air-Conditioned)
Time: 4PM- ???
Chicken Platter Tickets on Sale Now – $10.00 in Advance, $12.00 at the Door.
Chicken Platter consists of 1/2 Chicken, Baked beans, cole slaw and juice.
Other menu items available as well.
There will be music, fun activities, and prizes!
Bring your bathing suit & towel for our dunk tank and water slide!
There will also be a silent auction and our 50/50 raffle drawing!
---
St. Thomas the Apostle Parish "Its a Shore Thing"
50/50 Raffle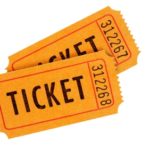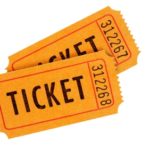 *100% of proceeds support Catholic Education
The Prizes will be drawn at 7pm at our Chicken Barbecue:
1st Prize: 30% of Ticket Sales
2nd Prize: 15% of Ticket Sales
3rd Prize: 5% of Ticket Sales
Cost: $20 per ticket
Special: If you purchase 3 tickets at one time, your name will be placed into a special drawing for a $200 gift certificate to McCormick and Schmicks.
Tickets available at the Parish Office!
---
Pilgrimage To Holy Doors 
Saint Thomas will provide a pilgrimage to Saint Nicholas of Tolentine , in Atlantic City,  on September 18th . This will give everyone the opportunity to go through the Holy Doors during this very important year of Mercy! There will be a Holy Hour from 1:00 PM to 2:00 PM. More details will follow.
---
Diocese of Camden Diaconate Information Meeting
Do you see in yourself the gifts needed for helping others?
Are you drawn to pray and listen to the word of God?
Do you participate actively in Church ministry?
If you can answer YES, perhaps you should learn more about the deacon's ministry in the Catholic Church.
You are cordially invited to attend an information meeting on June 30th at 7:00 PM  at Saint Thomas Church.
---

    Assumption Regional Catholic School
Welcome to Assumption Regional Catholic School, a vibrant Catholic community of learning where faith and knowledge meet!  We are committed to helping CREATE, INSPIRE, and NURTURE an environment that embraces GOSPEL VALUES, and meets the academic needs of each student for the growth of our school community. Our teachers and staff are dedicated to providing our students with the best educational opportunities possible. With nearly 55 years of academic excellence, our school fosters a spirit of caring that provides our Pre K 3 through 8th grade students a competitive educational environment while maintaining respect, values and morals of yesterday! At Assumption Regional Catholic School, education expands beyond the classroom.  Whether students interest are athletic, artistic, or academic, ARCS has a variety of extracurricular programs for every interest. To learn more about Assumption Regional School , explore our Student Life section, and learn more about our various programs, go to the  following link.     http://www.arcsgalloway.org/
_________________________________________________________________________
Rosary For Peace
For about 15 months now, Rosary for peace in our hearts, our homes, country and the whole world have been said every Tuesday here at St. Thomas at 7 p.m. In the summer, we gather to pray at the grotto of our Lady by the parking lot. When it is cold or raining, we pray in the church. We do have fun too…    some days with cookies, coffee or pizza! Attendance is very good. Just come and experience love in action.
---
Would You Like to Become Catholic?
(please click here)
If you ever even faintly thought of becoming a Catholic and did not know where and how to deal with it, I guarantee you, you are on the right page. We read from prophet Isaiah, "The Lord waits for you to come to him, so he can show you his love and compassion. For the Lord is a faithful God." (Isaiah 30:18) Cfr. Our Sunday Visitor. We too are eagerly waiting for you here at St. Thomas, a friendly, welcoming, non-judging parish. Just call us on 609-266-2123. You will never be alone anymore. You will find people who will share the same faith with you, pray together with you, celebrate joys and grieve together with you in case of a loss; and offer support and receive strength together. Just call and we talk. Welcome.