American Red Cross Blood Drive
Saturday, March 18, 2017
St. Phillip Hall
9AM til 2PM
March is Red Cross Month
Become a part of an elite group of volunteers!
Give blood.
MAKE YOUR APPOINTMENT TODAY
www.redcrossblood.org and use
Sponsor Code:  St. Thomas
REMEMBER TO HYDRATE – DRINK PLENTY OF WATER!!
Walk ins are also welcome
_________________________________________________________________________________
 Calendar Raffle Winners for February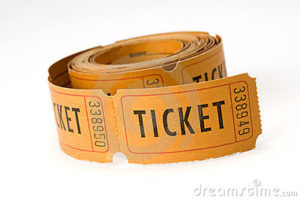 Frederick Wood, Tom Beech, Denea Klisch, Jim Robbins, Angie Scarengelli, Diane Smith, Danny Hartman, Adriana Farna, Heidi Quist, Adriana Farna, Anita Brink, Phyllis Smith, Gloria Riley, Betty Miller, Alexis Garbarino, Joel Ruda, James Conti,  Margaret Shindle, Mike Pagoulatos, Joe Corrigan, M/M Gerard Montague, Marion Hak, Pete & Jo Weimer, Gerri Cali, Margaret Le Roy, Chip & Mary Jo Weiss, Alexandra Solari, Joseph Guglielmo                                                                                          
---

    Assumption Regional Catholic School
Welcome to Assumption Regional Catholic School, a vibrant Catholic community of learning where faith and knowledge meet!  We are committed to helping CREATE, INSPIRE, and NURTURE an environment that embraces GOSPEL VALUES, and meets the academic needs of each student for the growth of our school community. Our teachers and staff are dedicated to providing our students with the best educational opportunities possible. With nearly 55 years of academic excellence, our school fosters a spirit of caring that provides our Pre K 3 through 8th grade students a competitive educational environment while maintaining respect, values and morals of yesterday! At Assumption Regional Catholic School, education expands beyond the classroom.  Whether students interest are athletic, artistic, or academic, ARCS has a variety of extracurricular programs for every interest. To learn more about Assumption Regional School , explore our Student Life section, and learn more about our various programs, go to the  following link.     http://www.arcsgalloway.org/
---
Would You Like to Become Catholic?
(please click here)
If you ever even faintly thought of becoming a Catholic and did not know where and how to deal with it, I guarantee you, you are on the right page. We read from prophet Isaiah, "The Lord waits for you to come to him, so he can show you his love and compassion. For the Lord is a faithful God." (Isaiah 30:18) Cfr. Our Sunday Visitor. We too are eagerly waiting for you here at St. Thomas, a friendly, welcoming, non-judging parish. Just call us on 609-266-2123. You will never be alone anymore. You will find people who will share the same faith with you, pray together with you, celebrate joys and grieve together with you in case of a loss; and offer support and receive strength together. Just call and we talk. Welcome.